Crawler Type Whole Stalk Combined Sugarcane Harvester
Intelligent whole pole type sugarcane harvester JG 4GL-1 is specifically designed for high yield and narrow row space sugarcane farm, with simple structure design, lightweight, operation easy, it can work in high efficient on 0.9m-1.3m row spacing sugarcane farm without rolling nearby sugar cane root, which decreases the loss excellently and thoroughly, and also improve the perennial root germination percentage. JG sugarcane harvester could work on a small plot and also drive on a narrow road, its design productivity could be 10-15Ton per hour.
JG 4GL-1 sugarcane harvester is designed as rubber track and could work in intelligent and automatic with the superpower, the maximum travel speed is 5km/h and the engine power is 129hp (95.6KW) four-cylinder turbocharger and the rear cooler. It equips with 190L oil tank and could ensure 8h work continuously, which increase the work efficiency largely. All transmission and harvester operation system is controlled by intelligent hydraulic piloting, which makes our machine work in stable and reliable. The harvester itself weight is less than 6T, it would not cause the serious destroy on land rolling even for the medial humidity field, which decrease the soil compression largely.
Our sugarcane harvester super function as below:
Uprear and smoothen the laid sugar cane;
Clean the sugar cane leaves thoroughly;
Fully hydraulic automatic compensation control system;
Channel smart load dump protection;
Super flaying brush improves the anti-friction function
Main technical specification:
Engine Power: 95.6KW/2200r
Chassis: Intelligent rubber crawler
Operation: GPS hydraulic piloting control
Dimension for transport: 6000*1900*2800mm
Weight: 5600KG
Tread: 1150mm
Track width: 1600mm
Productivity: 2.9kg/s
Total loss ratio: less than 5%
Total damage rate: less than 10%
Impurities rate: less than 2-3%
Fuel consumption: 23L/h
Grade ability: less than 18°
Harvester row spacing: at least 900mm
Maximum travel speed: 5km/h
Oil tank: 190L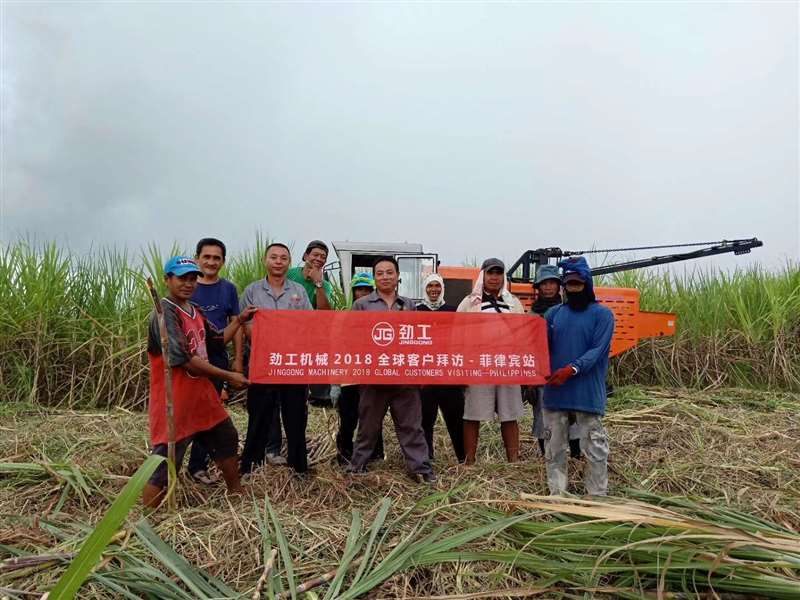 Outstanding Properties
1. This machine achieves quick and fast cutting of sugarcanes.
2. The sugarcane harvester collects the cut sugarcanes in an orderly manner.
3. Leaves on the sugarcanes will be cleaned.
4. An automatic hydraulic control system provides stable working performance.
5. The intelligent security system effectively avoids damages and accidents resulted from overload.
6. High efficiency and excellent durability have been gained by the leaf peeling brush.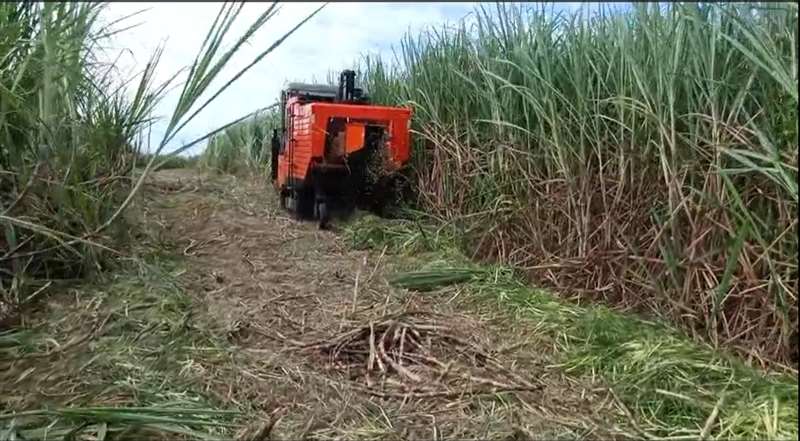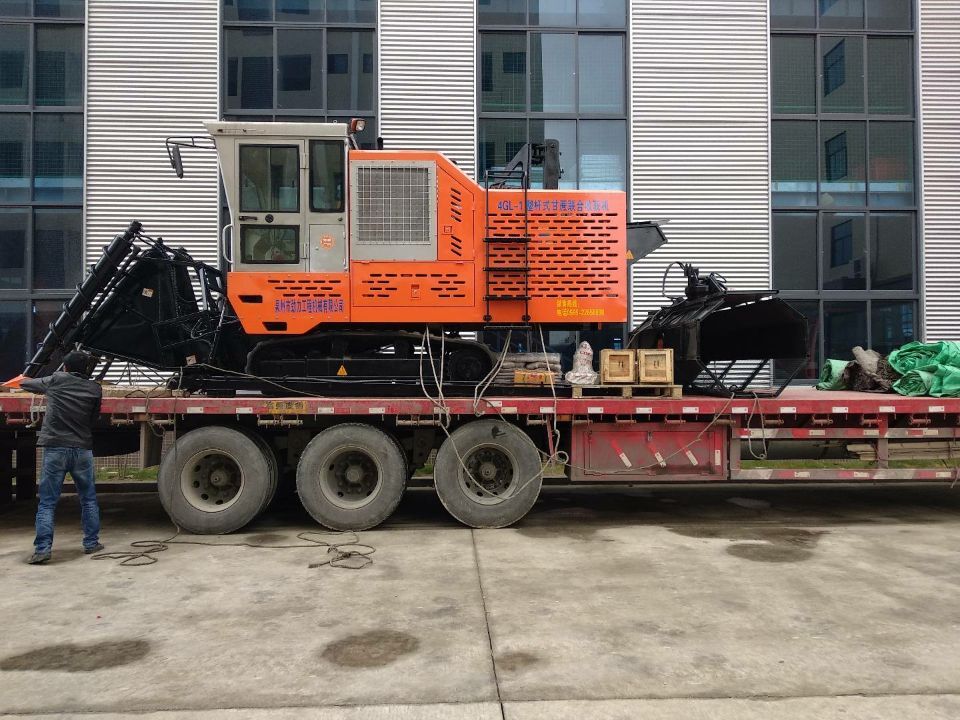 SHIPMENT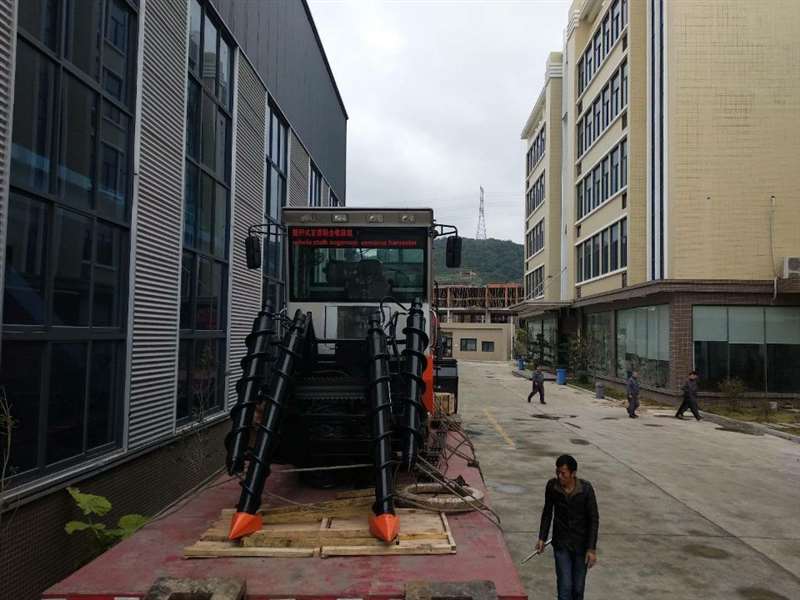 Crawler Type Whole Stalk Sugarcane Harvester Warranty
We grant our clients a twelve-month-period or 2000-hours warranty for any machine purchased from us. During the warranty period, in case the defect of material or workmanship has occurred with spare parts in normal operation, the defective part will be repaired or replaced free of charge, at our discretion.
Spare Parts
If there is a sole sales agent in your country, then you can buy directly from our agent, to save time and shipping cost. If no, we also will send you the spare parts you need directly by shipping or by courier to your address after payment.
We are dedicated to providing our clients with genuine spare parts with the highest quality, exact fitness, and appropriate function. With our global distributor network, you are guaranteed with fast deliveries and services, wherever you are. Please submit your spare parts request to us, and list products name, model, equipment serial number, description of required parts. We guarantee that your request will be handled quickly and appropriately.
Training
We offer perfect facilities and comfortable environment and can provide training services to different users. The training sessions include product training, operation training, maintenance know-how, technical know-how training, standards, laws and regulations training and other trainings, all of which are tailored to fulfill your individual needs. Training programs can be conducted in our factory field, or at the client's site.
Technical Advice
We can also help clients coordinate with trained service personnel to provide you detailed and extensive knowledge about your specific machine. With our technical advices, your machine service life can be significantly prolonged and sustained with high capacity.