Scrap Magnet holding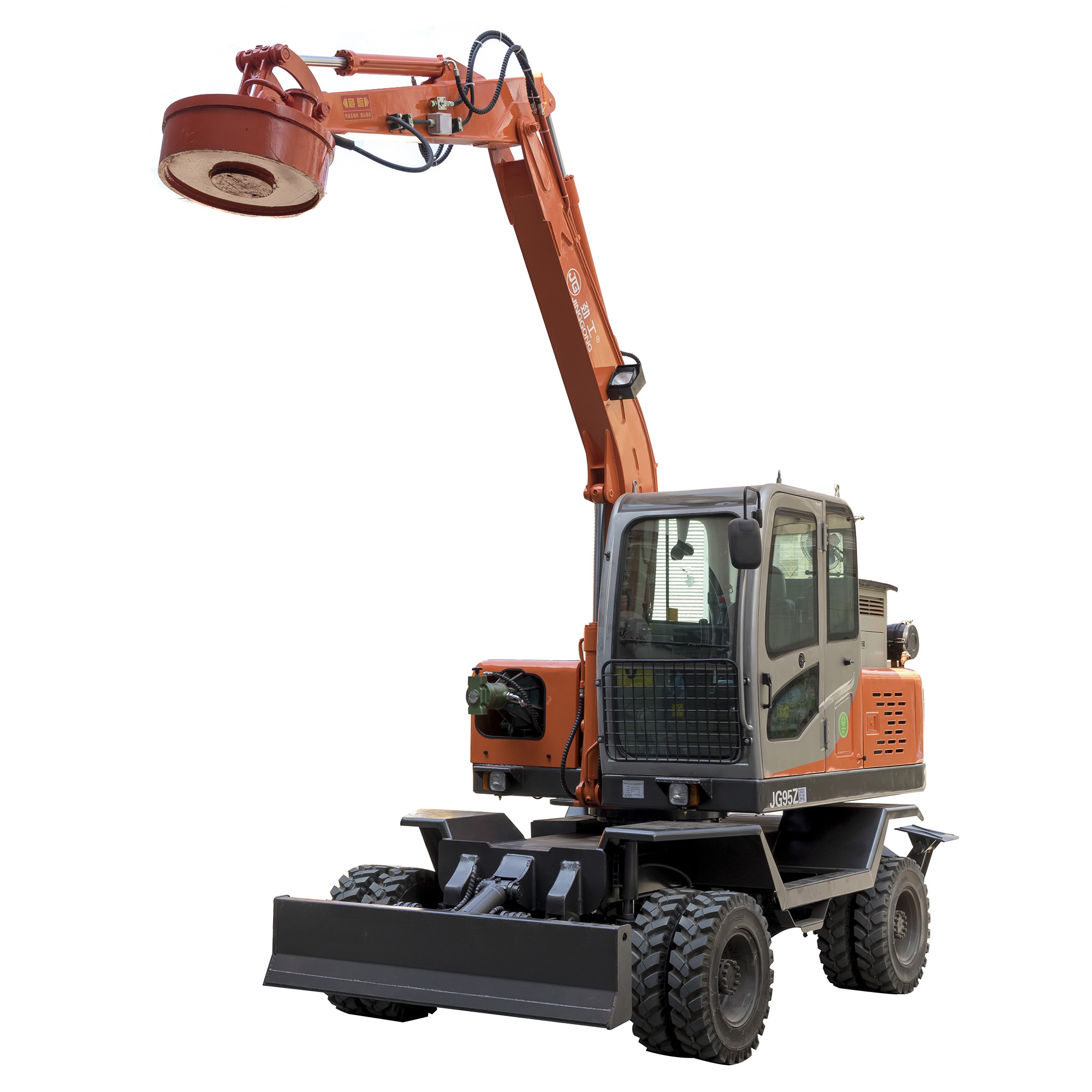 No.1: It adopts a special magnetic circuit design which has large air space and magnetism density. It is made of aluminum wire and the coil protection plate is made of the rolled high Mn steel plate that has good performance of wear-resistance and heat-proof. It also has the characteristics of lightweight, low power consumption, high lifting capacity, and long-serving life.

No.2: This series has a fine insulation structure. The insulation treatments adopt the vacuum drying & glue filling, which has improved the electrical and mechanical performance of the coils. The insulation grade can reach class special C.

No.3: It generally adopts the control mode of constant voltage. It can further improve the lifting capacity if changing to adopt the control mode of overexcitation.

No.4: With simple structure reliability, it is suitable for working with all kinds of lifting equipment.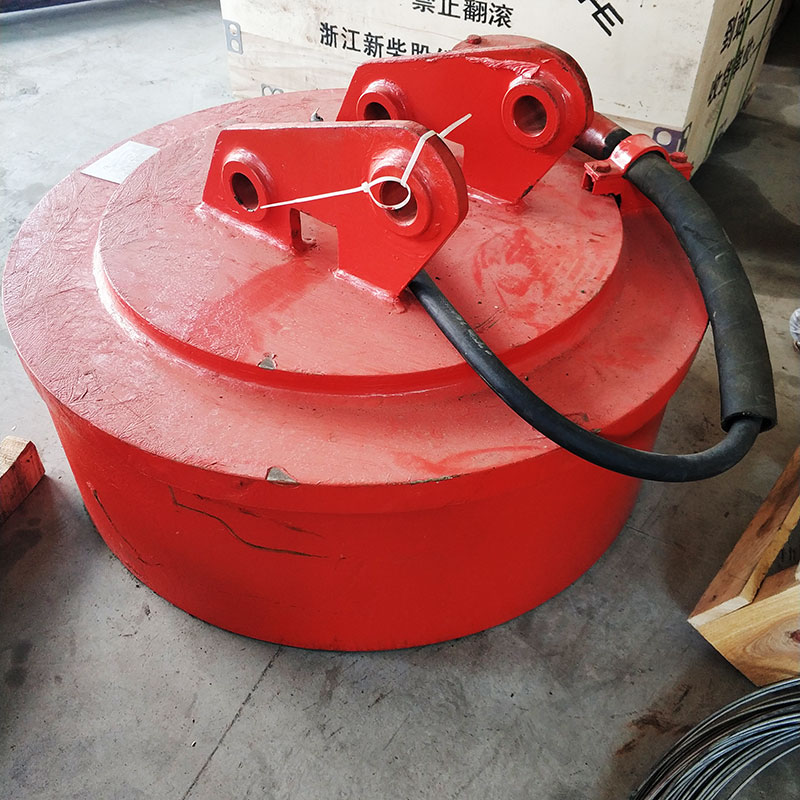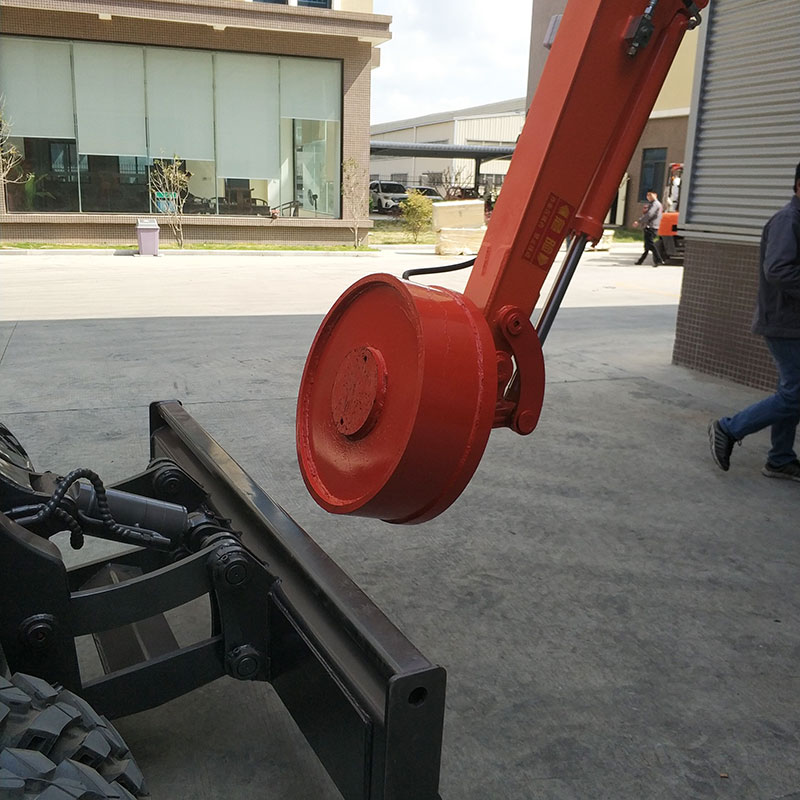 Lifting Magnet for Excavator Detailed Product Description:

It is designed to lift and move cast ingots, steel ball, sheets, bars and a scrap of ferromagnetic materials.
The magnets are to be attached to cranes, excavator, and other hoisting machines at metallurgical plants, scrap yards, and shipbuilding plants.


Magnet Plate For Excavator Main Features:
— Adopt totally sealing structure with good property of moisture-proofing

— Majorized design by computer with reasonable structure, light dead-weight, strong attraction force and low energy consumption

— The energizing coils are processed by special technology to improve the electrical property and mechanical property. Heat-resistant grade of insulating material reaches grade C with long service life

— Rated power-on sustaining rate of normal type electromagnet is increased from 50% to 60%, which improves the efficiency of the electromagnet

— High-temperature type electromagnet adopts the unique method of heat protection, the temperature of the attached materials is increased from 600 ° C to 700 ° C, which expands the application range of the electromagnet

— Simple and convenient installation, operation and maintenance